A Covid antigen testing clinic will be held from 9am to 12pm on Thursday, September 9th at the Reed City High School upper gym. Please enter through the lower parking lot gym doors.


Bus Route #7 is canceled tomorrow due to driver absence with no available substitute.

All buildings have power and we are expecting to be fully operational tomorrow. Some bus runs may be delayed or detoured because of downed trees or power lines.

Due to weather and road conditions buses may be arriving later than expected thank you for your patience

Join us for our first home tailgate of the season on Friday!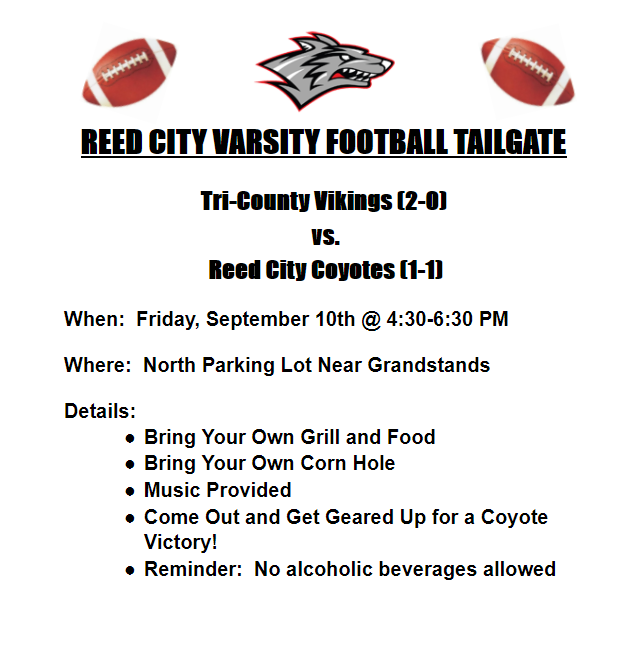 Our athletic events for the week are listed here --- Let's fill the bleachers and support our athletes! Go Coyotes!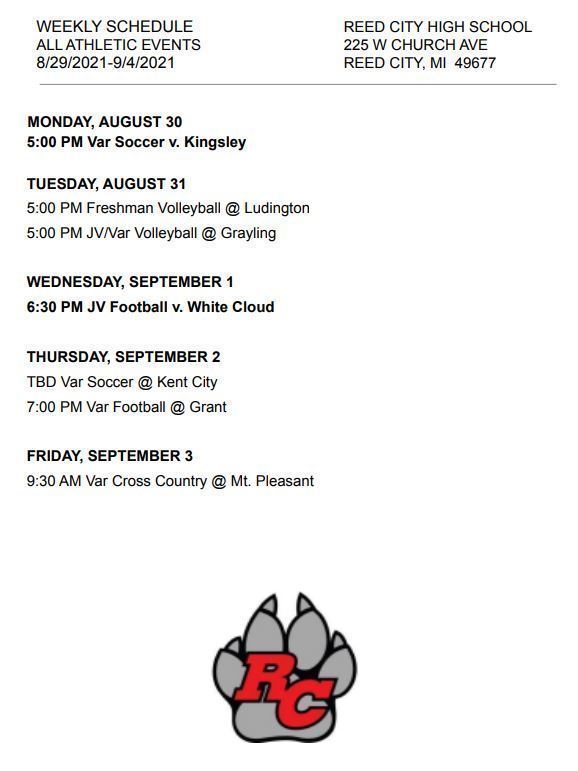 Student Athletic Spirit Packs are back! Get your athletic pass to attend home events and some coyote gear too! We are offering two pack options this year - the information and the form is attached, or grab one at HS/MS registration next week. Contact Mrs. Beilfuss or Mr. Hansen in the athletic office with any questions! Forms for clothing are due by August 31st - please make checks payable to RC Athletics.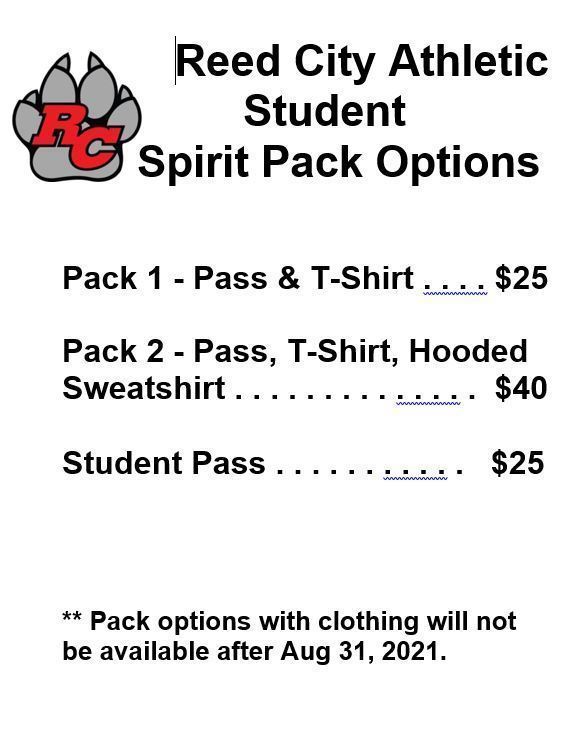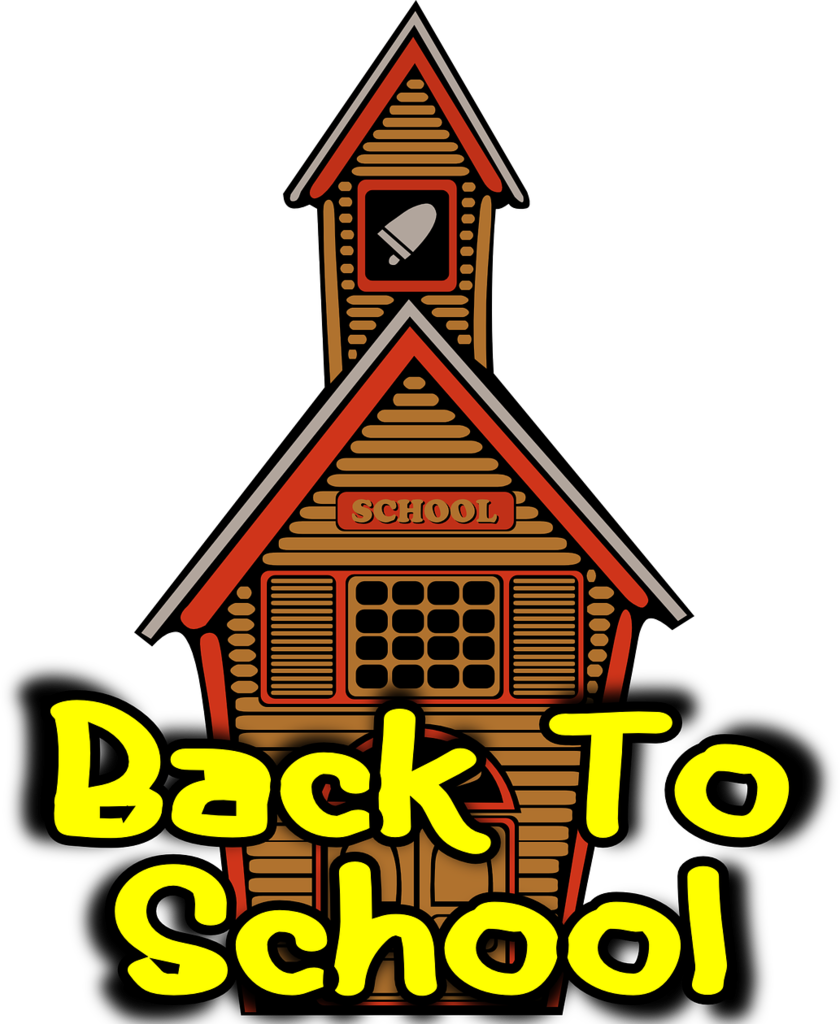 High School Registration Information