Please see an updated calendar of events for the 22-23 school year at Reed City High School.
https://5il.co/1gjp2

2023 Homecoming Parade Information: Just a reminder -- our homecoming parade will begin at 4:00 PM from the high school parking lot. All parade participants must enter the high school/middle school parking lot after 3:15 P.M. from the west entrance (Patterson Road) onto Coyote Trail. If dropping off parade participants, enter on Coyote Trail, but exit using the east drive (Chestnut Street). The entrances from the east (Chestnut Street) and the north (Church Avenue) will be blocked to all incoming traffic. These entrances will remain blocked until the parade procession returns to the school. Attention Parade Drivers: When returning to the school as the parade ends, please pull up into the parking lot before letting off students. The parade route is the one we have used in previous years: Line up in the RCHS parking lot facing North Straight out of parking lot onto Higbee East onto W. Osceola North on Old 131/Chestnut West onto Upton South onto Higbee Into the RCHS parking lot The football game begins at 7:00 P.M. The gates will open at 6:00 P.M. Go Coyotes!

***********SAFETY DRILL NOTIFICATION UPDATE********** Reed City Schools has completed the scheduled safety drill.

**********SAFETY DRILL NOTIFICATION UPDATE********** Reed City Schools continues to conduct a scheduled safety drill. If this was a true emergency, you would receive updates as they are available to communicate.

************SAFETY DRILL NOTIFICATION ********** Reed City Schools is currently undergoing a scheduled safety drill. As part of this exercise, we will communicate updates as we proceed through the drill. Please be aware that Individuals may not be allowed to leave or enter some district buildings. Practice drills help maintain our schools as a safe place to work and learn.

Here are the upcoming SPIRIT DAYS!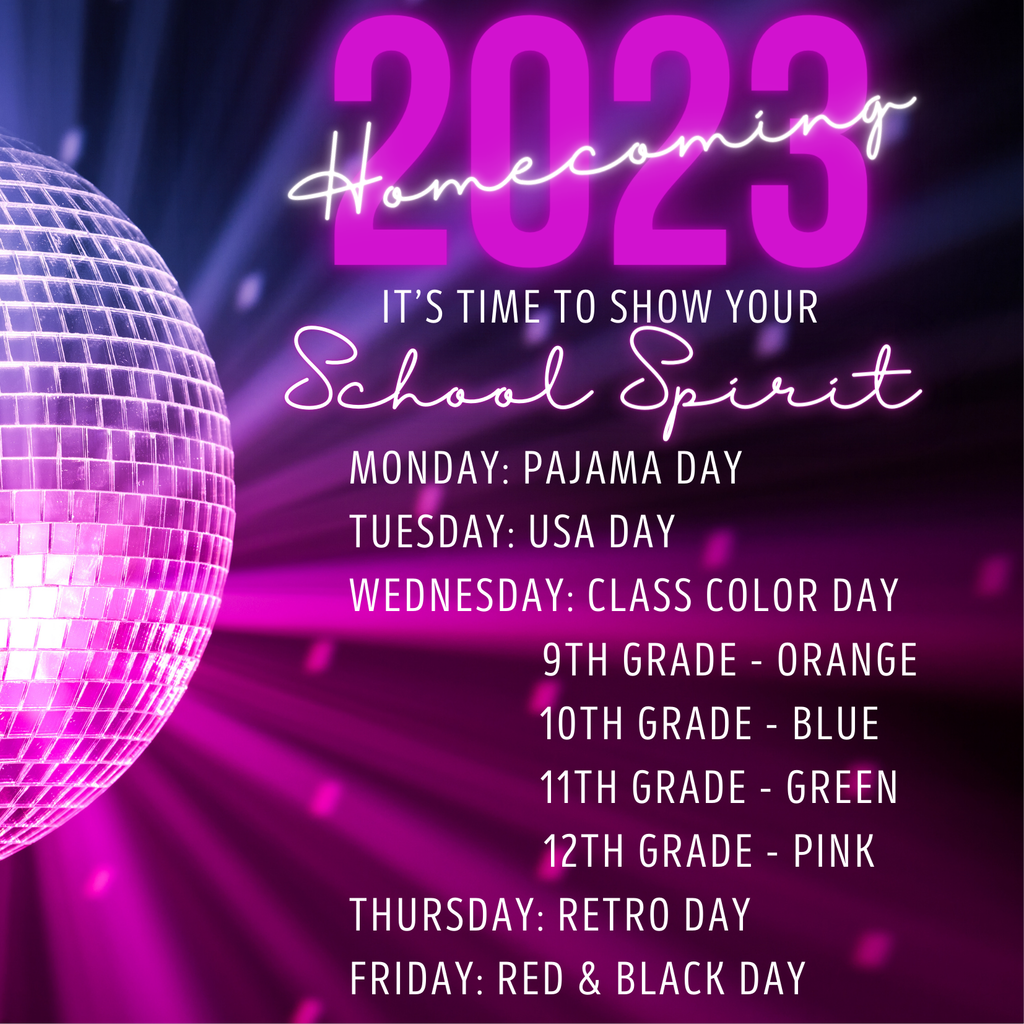 Bus route 5 tomorrow (9/12/2023) afternoon will not be able to run. We will be able to pick up in the morning. This is the route that Mr. Sweet and Mr. Hinken have been running including Crossroads Apartments, Huntey"s, and Roth St.

ATTENTION ATTENTION: 2022-2023 Yearbooks are in. Stop by Room 114 to see Ms. McConnachie. If you have graduated and need to pick up your yearbook, you can contact the office. 231-832-2224. Missed out on buying one? You can still buy one for $60. Bring cash or check (wrote out to RCHS Yearbook) to Ms. McConnachie

Dear Coyote Family, Our fall NWEA testing will soon be upon us for our 9th & 10th-grade students as we return to the new school year. Our testing schedule will be as follows: ● Tuesday, 9/5 - Reading ● Wednesday, 9/6 - Language ● Thursday, 9/7 - Math ● Friday, 9/8 - Science Testing will take place from 7:55-9:30 a.m. on the days listed above. Students will test in the classroom to which they have been assigned and will test there for all four sessions. Rosters will be placed in the counseling office windows so that students may check there for their testing room assignment. Junior & Senior Students – Late Arrival During testing, juniors & seniors are to arrive late on testing days, except for AM Career Center students, who arrive by 7:55 am to take the bus to the career center. RCHS classes will begin at 9:35 a.m. Juniors & seniors should plan to arrive by 9:30 am and go to their 1st hour, with the exception of dual enrolled students with Mr. Harrison. Those students will meet at the regularly scheduled time in the same location. Juniors and seniors who arrive at the normal school start time (7:55 a.m.) due to riding the bus or being dropped off by a parent will be assigned to a classroom for a study period until testing has been completed at 9:30 a.m. Juniors are to go to Mrs. DeMott's room (302), and seniors are to go to Mr. Smith's room (303). Please contact the office if you have any questions at (231) 832-2224. RCHS Administration

2023 Homecoming Parade Information: The Reed City Homecoming Parade is scheduled for Friday, September 22 @ 4pm. If you have a group or organization interested in participating in the parade, please submit a request before Friday, September 15 @ 3pm by completing the Google Form at the following link:
https://forms.gle/wdJDzKvLNPXt3Hoj8
You may also contact the Student Council Co-Advisors at 231.832.2224 Jordyn Wirth - ext. 2014 Samantha Beilfuss - ext. 2009

Hey Coyotes! Tomorrow is our first day of school for the 23-24 school year! We are so excited to see you! A few reminders - Tomorrow August 23, 2023, is a 1/2 day of school. Arrival and dismissal times are below for each building - GTN Elementary Arrival - 7:45 A.M. Dismissal - 11:45 P.M. Middle School/High School Doors open at 7:40 A.M. Start time - 7:55 A.M. Dismissal - 11:30 A.M. Have a great day!

ATTENTION CAREER CENTER STUDENTS: Career Center students will not go to Career Center the 1st 1/2 day: Schedule as follows: AM Career Center students need to report to school by 9:50 AM and report to their 4th hour class. PM students will be dismissed to leave @ 9:50 with parent permission.. Those who do not have parent permission will wait in the cafeteria until 11:30 am. There is a form for PM career center students to get parent permission to be able to leave and sign out on 1/2 days. These forms are in the front office.

Registration Announcement Attention all RCHS Parents! Any student that has not registered will not be allowed to attend classes on the first day of school, Wednesday 8/23. This process requires a parent to complete the registration, not the student. You can access the forms through Skyward and finish them online at home, or come to the High School and we can assist you. If you have forgotten your username and password, please give us a call at 231-832-2224. If you completed the FinalForms registration, please understand that is a separate process and is not a registration for school attendance. See you all in a few days! Go Coyotes, Dave Carlson RCHS Principal

A mandatory FRESHMAN orientation meeting will be held after the open house on August 21st in the high school cafeteria from 7:00 - 7:30 pm. This will be a brief meeting for 9th grade students and parents. In the meeting the new administration will introduce themselves, address opportunities, expectations, and answer any questions about RCHS. We look forward to seeing all of you there. Go Coyotes!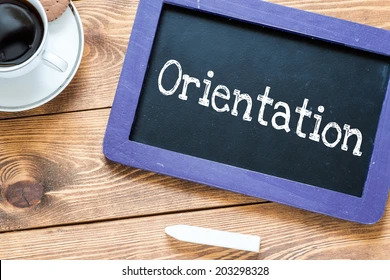 Returning student registration will be held on Tuesday August 15th, 11:00 am - 7:00 pm and August 16th, 8:00 am - 4:00 pm. Please register your student online via the link below. If you do not have internet access we will have chromebooks available during the above times. Students will have the opportunity to get their pictures taken, receive their student ID and receive their schedules at this time as well.
https://www.reedcityschools.org/page/enroll-my-student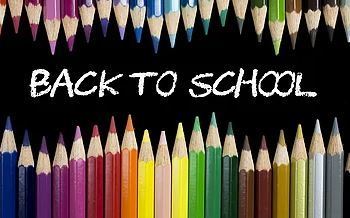 Attention: The Skyward system will be down for maintenance on Tuesday, July 25, 2023. Thank you for your understanding.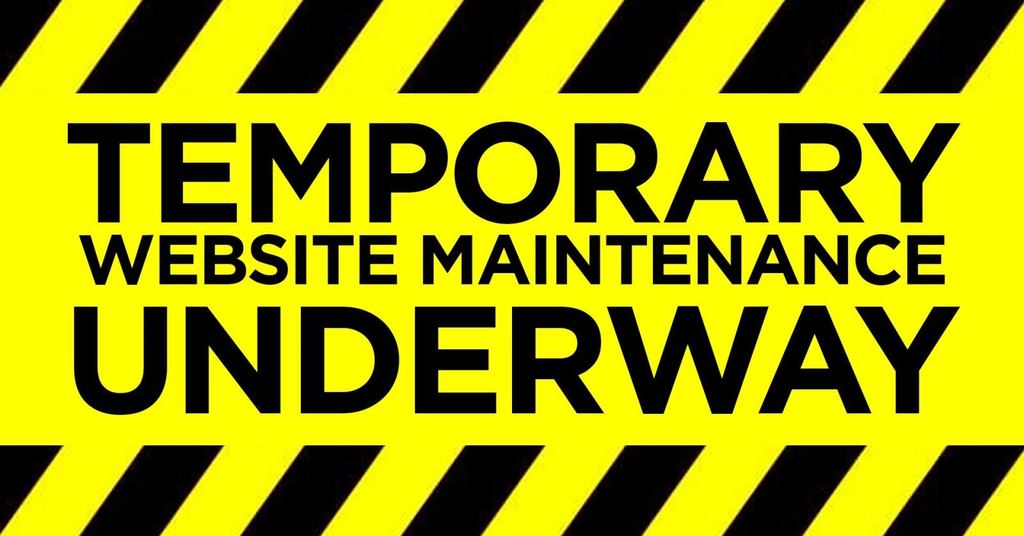 Come Join Us for the Summer Meal Program Location: GT Norman Elementary Monday thru Friday starting June 5th Breakfast: 9:15-9:45 am Lunch: 11:00 am- 12:30 pm Cost: 18 Years of Age and Under-Free Adult Lunch: $5.25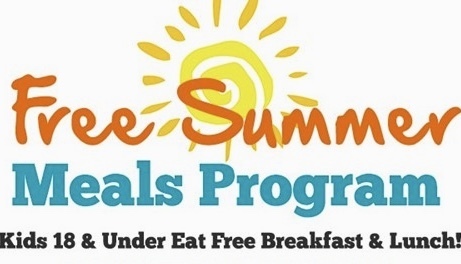 We are pleased to announce that bus route #2 will pick up and drop off students at their original times. Routes 1 and 2 will no longer need to be combined. Thank you for your patience.

Join us for a performance of "Romeo and Juliet: A Tale of Two Balconies" presented by the Reed City High School Drama Club at G.T. Norman Elementary.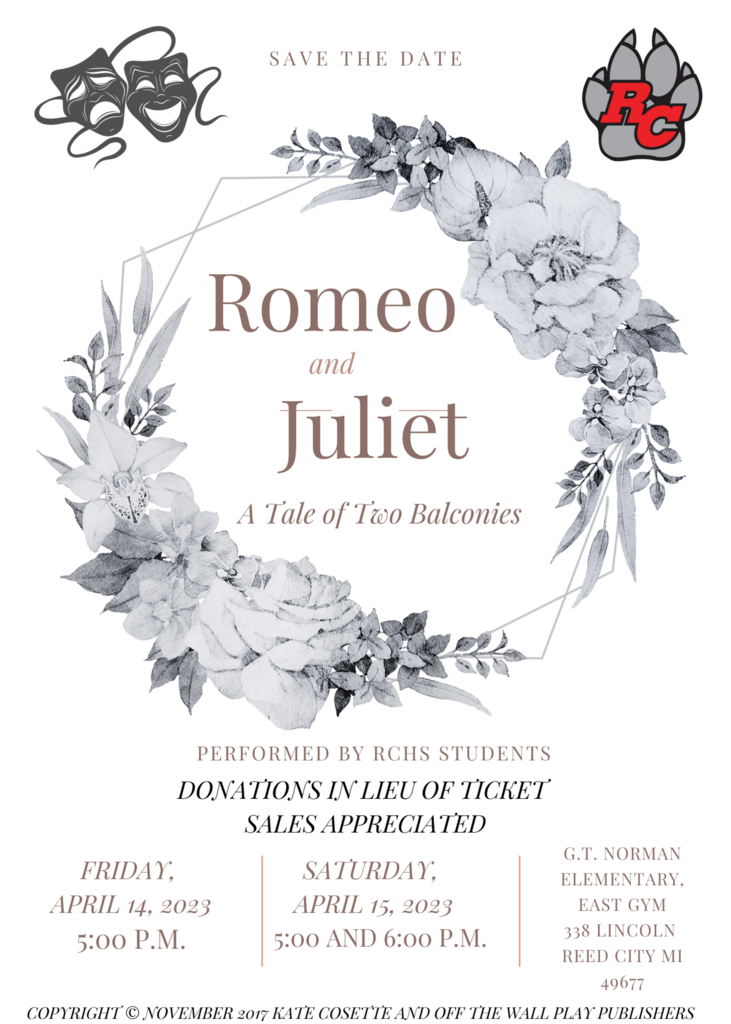 Join us for a performance of "Romeo and Juliet: A Tale of Two Balconies" presented by the Reed City High School Drama Club at G.T. Norman Elementary.